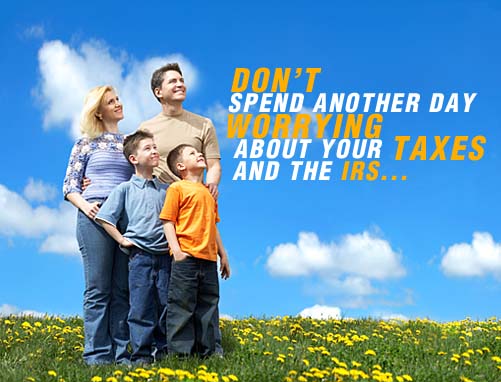 INVESTIGATION
Generally, investigation is a valuable service for taxpayers who are not clear where they stand but have no options at other service providers (e.g. attorneys or other tax resolution firm). This service will provide you with a clear and definite picture of your tax liability.
An initial stage whereby our Tax Practitioners obtain an overview of your tax debt through their correspondence with the IRS.
A necessary step to gather all the crucial information in order for us to determine the best resolution for you. i.e. Offer in Compromise, Installment Agreement, Penalty Abatement, Lien Subordination, Currently Non-Collectible status, Innocent Spouse, Revenue Officer Assistance, and Payroll Tax Representation.
Fill out the form on this page now for more information from Advantage Tax Help, including details on programs and services available for those who qualify.

*Programs vary by qualification
Did you know? If you are experiencing serious tax problems such as a tax lien, a salary garnishment or have received an audit notice, things can get extremely complicated. If you don't know intricate tax laws, you could end up paying more than you really owe.
The longer you wait to address your tax issues, the higher your penalties will go. To schedule a free consultation, call us at 1-800-711-9123 or fill out the form on this page and one of our tax professionals will contact you immediately.