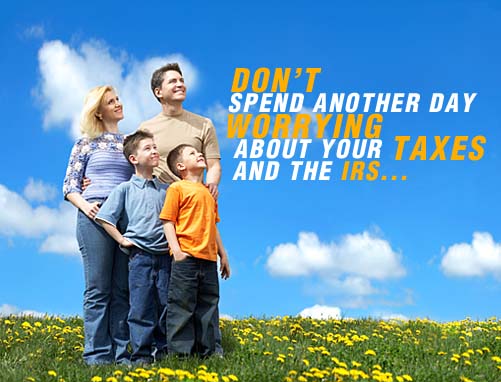 GETTING AN EXPERIENCED TAX PROFESSIONAL
Many individuals believe they can handle the IRS directly, but typically they are unable to negotiate the best deals with the IRS because they are not fully aware of intricate tax laws.
Our tax resolution specialists and enrolled agents and highly qualified with over 15 years of experience on average. They have seen and resolved hundreds of various cases and have deep relationships within the IRS.
When making the decision to engage with any tax resolution firm, answer the following questions:
Is the tax resolution specialist willing to take the time to understand my case?
How many years of experience does the tax resolution specialist have?
Can I innately trust my tax resolution specialist to do the best job for me?
If you can answer yes to all of these questions, you will most likely have a successful outcome.
To receive a free half hour consultation with one of our tax resolution specialists, just fill out the form above to see if you qualify.

*Programs vary by qualification
Did you know? If you are experiencing serious tax problems such as a tax lien, a salary garnishment or have received an audit notice, things can get extremely complicated. If you don't know intricate tax laws, you could end up paying more than you really owe.
The longer you wait to address your tax issues, the higher your penalties will go. To schedule a free consultation, call us at 1-800-711-9123 or fill out the form on this page and one of our tax professionals will contact you immediately.