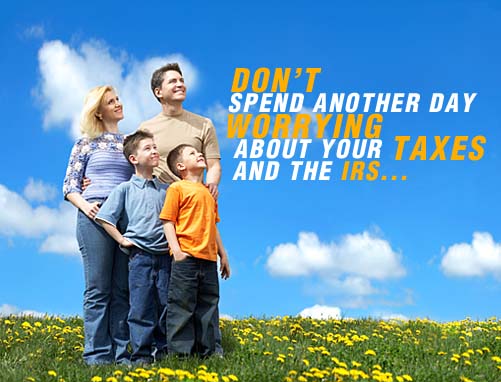 SETTLE YOUR BACK TAXES
If you owe the IRS back taxes, it is important you get help to prevent your taxes from escalating due to penalties and interest. We can help deal with the IRS and resolve your back tax issue. Our tax professionals average 15 years of experience each in dealing with settling back taxes, resolving IRS debt, and hundreds of related cases.
You may accumulate back taxes in several different ways:
Result of filed, but delinquent tax returns
Filed and paid tax returns not accounting for all income earned
Unfiled tax return
In the last case, the IRS may file a tax return on your behalf, otherwise known as a Substitute for Returns. The IRS also has a limited time in which to collect back taxes (known as a Collection Statute Expiration Date).
To review all of your options, take our free tax analysis using the form at the top of the page and if you qualify, one of our tax resolution specialists will walk you through a free ½ hour consultation
Fill out the form on this page now for more information from Advantage Tax Help, including details on programs and services available for those who qualify.

*Programs vary by qualification
Did you know? If you are experiencing serious tax problems such as a tax lien, a salary garnishment or have received an audit notice, things can get extremely complicated. If you don't know intricate tax laws, you could end up paying more than you really owe.
The longer you wait to address your tax issues, the higher your penalties will go. To schedule a free consultation, call us at 1-800-711-9123 or fill out the form on this page and one of our tax professionals will contact you immediately.